Chatbots – everything you need to know about them!
Last Updated on November 22, 2022 by Marc Breuer
Today, the expectation of businesses, regardless of size, is to immediately meet customer demands, sometimes before customers even think of their request.
Long waiting times, whether in line at a traditional store or for parcel delivery and then the lack of immediate service, is very often an inconvenience for many customers and the cause of their complaints.
As a startup or small business, your plan is most likely focused on providing the best customer experience and gaining a competitive advantage in your niche.
The importance of providing excellent online customer service is no longer a company quirk, but a core motivation for success.
Key to achieving high customer satisfaction is effective communication, for which live chat is an ideal digital solution.
But what more does live chat have over regular chat tools?
What is live chat software?
For companies of all sizes, a website is an online representation of their brand. After all, that's where most customers will go when they encounter a company's products and services – for this reason, acquiring a tool that users can conveniently use to connect with service representatives while they browse is a significant asset.
Live chat changes communication from the tedious process of picking up the phone or typing an email to an instant messaging platform. Consequently, it requires the least effort from customers to get their questions answered at the click of a button
Chatbots
The latest trend in internet marketing in the last year or two is the use of chatbots and artificial intelligence to automate information on websites.
Although the first known "chatbot" was created back in the 1960s, it didn't really come under the spotlight until recently.
Email marketing was significantly more advanced until analysts discovered that up to 85% of all customer interactions on modern websites are managed automatically.
So today, instead of emails, chatbots are collecting social media profiles and seamlessly transferring communication to them.
Here's everything you need to know about chatbots, chat marketing, their benefits, installation options, and more.
What is a chatbot?
In its simplest form, a chatbot comes from the words – "chat" and "bot" or a robot that chats. In some places, it is also called a smart bot, talkbot, chatterbot, or just a bot. In other words, it is a computer program that is designed to interact with users, especially over the internet.
They use audio or visual tools to simulate a conversation with users according to a pre-designed set of rules that govern how the bot should behave.
They are coded or programmed in a way that makes the audience feel as if they are interacting with a real person on the other end of the line, not a robot sending fixed responses.
Often, artificial intelligence or conversational interfaces with sophisticated algorithms are used for this purpose, adapting responses to the user's queries rather than giving typical automated answers.
What are Chat Marketing and Messenger Marketing?

Chat marketing is a viral advertising strategy of the organization that uses people and more importantly software programs to reach the intended audience through various digital media channels. Most chatbots are accessed through artificial intelligence virtual assistants, such as Google Assistant, Apple's Siri, and Amazon's Alexa, or messaging apps such as Facebook Messenger or WeChat.
Although large companies can create their own chatbot for their websites, most businesses today use the Facebook Messenger app for online sales, support, and customer interactions. And that is exactly what is called Messenger Marketing.
It is a strategy that allows businesses to engage with their target audience and attract customers by offering them exactly what they are looking for.
Messenger marketing has become the new way of doing business because it allows organizations to advertise massively since all users now have a Facebook profile.
Facebook Messenger messages have an open rate of 70 to 80% of respondents and a click-through rate of over 20%. So with this marketing tool, you can successfully broadcast a message to a large group of people and then continue to interact individually with those who show some interest.
Of course, this is the age of online marketing. No matter what industry your offering belongs to, your brand needs an online presence and building better relationships with customers. But creating a website or having an online store is only the first step. To gain real benefits from these online assets and really increase your sales, you need someone to monitor your site visitors and help them if they have any questions. Have you ever seen a retail store without salespeople?
What campaigns can we run using bots?
This is where chatbots come in. By introducing them on your website, you provide online help to almost all interested customers at the same time.
This not only reduces the costs incurred in hiring manual staff for the purpose but is also much more efficient and effective. It provides a significantly higher open rate of sent messages than emails that often end up in the spam folder.
If you have set up a Facebook business account there are two main types of campaigns you can run:
Cold traffic campaigns to attract new customers and build a customer base;

Remarketing campaigns, are when you have already built up a customer base.
What are the future trends for chatbots?
Chatbots will become more advanced as time goes on. This is because as they gather more information about their target audience, these bots are self-educating and becoming smarter.
In the future, they will no longer be a regular robots because the line between human and bot will blur and we won't be able to tell them apart.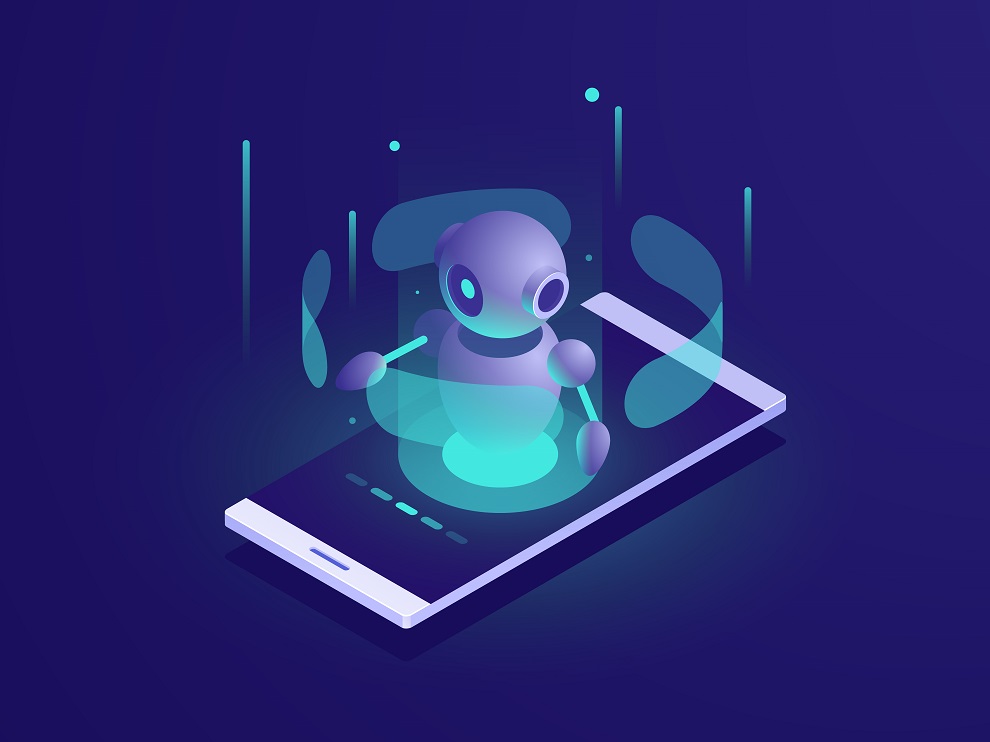 Soon bots will include voice recognition features and even video, helping you get your work done much faster by simply telling the computer what to do. In terms of marketing, this will give the relevant organization ready ideas of what is most sought after and what to sell.
Chatbots are expected to replace apps completely. For example, instead of going to the weather app to check the weather forecast, people will just ask Siri.
Ultimately, chatbots improve the user experience. Once people have a more enjoyable time on your website or store and are better served, needless to say, sales will increase, and at a much lower cost to support staff.
Apart from the above benefits, chatbots and chat marketing can create various other wonders for your business.
For example, they can communicate with thousands of people at a time but still display products and services according to their individual preferences.
Moreover, they enhance user engagement, and user experience, are significantly cheaper than Facebook recall campaigns and are even free.
So, try our chatbot by clicking the button below right and you might get a small gift. Time to forget about email and comments. Long live the bots.